May 11, 2016
Gain Social Engagement By Offering Free Facebook WiFi at Your Business


Facebook now has a program for local businesses to offer free WiFi while gaining valuable social engagement.
Enabling Facebook WiFi enables your customers to quickly check-in on your Facebook page and even like your page if they haven't done so already. When customers check in to use your WiFi, their friends can discover your business by seeing the story in their News Feed.
Those check-ins also improve your visibility in both search and the Nearby Tab on mobile.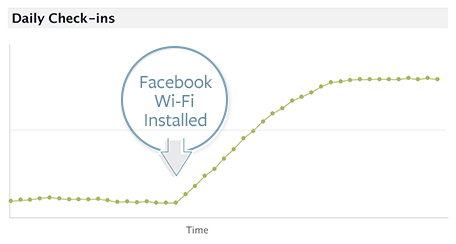 Gain value out of your free WiFi!
Give us a call today and let us show you what Facebook WiFi can do for your business!
Call N-Sync today!
(321) 784-8488.