April 3, 2018
NSync VOIP Software Provider (3CX) Pushes Out Update

3CX has announced a new upgrade to their 3CX Phone System Software to Version V15.5.
The update is free to all current N-Sync 3CX customers.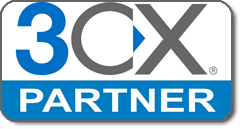 With the update comes many new features, some of which include Voicemail to Text Transcription, the ability to Queue Ringtones and Multicast Provisioning, Dashboard bar notifications for Firewall messages, Custom IP phone templates and Unsupported VoIP Providers. "Firewall Custom template Unsupported Provider".
3CX Phone System for Windows is an award-winning software-based IP PBX that replaces traditional proprietary hardware PBX. It is based on the SIP standard and supports most popular SIP phones, VoIP Gateways, VoIP service providers and PSTN phone lines. It is easy to manage by system administrators as it integrates well with Windows Network infrastructure.
If you're interested in upgrading an existing system or switching to a 3CX VOIP system call Keith Shook today at (321) 784-8488 x101.