July 22, 2020
Scam Alert! Don't Get Robbed Out of Your Hard Earned Money!

We have seen an increase in a certain kind of scam this week. Unfortunately two of our customers have been scammed out of tens of thousands of dollars within the last week.
Apple, Microsoft, Google, Amazon and the other big tech companies will NOT call you and they do NOT want you to call them. Period.
The big companies want you to interact with them online.
NEVER blindly trust error messages that say you must call a certain phone number, or pay a fee to fix the error.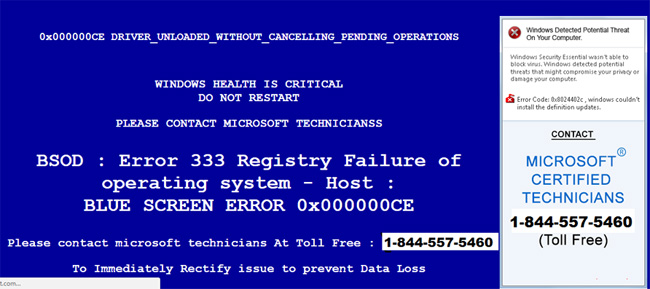 Secondly, do not allow anyone you do not know and trust to "login" or "remote in" to your computer. If they ask you to install software so they can login, stop! Apple or Microsoft will not login to your computer to fix it for you.
Finally, DO NOT give out your passwords. The tech giants already have your password, and do not need you to tell it to them. Also, they will never want you to give them your bank account information or purchase a gift card or prepaid card to pay them.
A Summary of the Scam
Unfortunately, the scammers prey on older or less tech savvy folks. The scammers tell them there is a problem with the computer, get them to install a remote desktop software such as LogMeIn, Teamviewer or GoToMyPC then they take over the computer. Often scammers show the owners fake screens with fake errors, and then either steal login credentials they find on the computer or get the user to login to their bank or credit card company and then transfer money. Sometimes they claim they have to give you a REFUND and get in to your financial accounts that way.
In Conclusion
Please use common sense. Do not give out any private information, do not install remote access software unless it is for someone you know and trust, and do not attempt to call the big tech companies or any number that pops up in an error message.
If you think you've been the victim of one of these scams, contact your bank or credit card company immediately. Then call us at (321) 784- 8488 x 201.