October 29, 2015
Study Reveals SMBs Are Still In Planning Stages of the IP Transition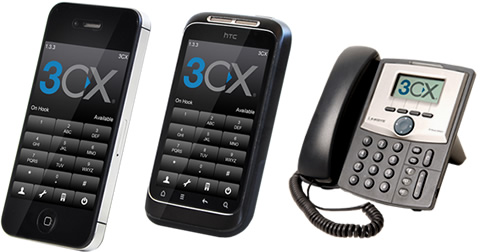 While many of today's enterprises are embracing the advantages of IP-telephony by way of solutions such as unified communications (UC) or virtual PBXs, to name a few, it seems that many small to medium sized businesses (SMB) haven't quite caught up yet.
In fact, a recent study revealed that between 60 and 70 percent of SMBs have yet to switch to IP. However, the study also said that upcoming years will be crucial as more than 70 percent of businesses surveyed plan to adopt IP telephony within the next two years.
In many cases, the slow IP adoption rate amongst SMBs isn't due to skepticism or hesitation, but rather solidifying the right implementation strategy and solution. After all, every business has different needs and therefore must create a phone system that is tailored specifically to meet its company's requirements.
For instance, a business with less than 15 employees may not need as many robust collaboration features as, say, a larger business with over 100 employees. So, a smart solution for a small business phone system might be a hosted solution such as virtual PBX. Many enterprise businesses employ this solution for the purpose of keeping remote workers in the loop at all times by affording them access to a virtual version of the company's phone system and communications features.
However, a small business can realize great cost efficiency from this solution as it requires zero in-house maintenance or on-premises infrastructure. Rather, businesses can simply leverage a virtual PBX for in-house and remote usage; this way if there is no IT staff on-site, business owners don't have to worry about maintaining a phone system on their own because it's managed by a third-party provider.
What's more, implementing this type of solution is nothing to fret about as it doesn't require on-site installations. Thus, the implementation process won't produce any workflow disruption or productivity hiccups. Rather, your phone system provider can do the legwork for you, and all that is required of you is an understanding how to operate the phone system. Luckily, doing so is just as simple as the implementation process because all it requires is a working knowledge of a computer-based interface.
For medium sized businesses, a more robust phone system with on-premises infrastructure might make more sense. For example, rather than implementing a hosted system a business with more staff, including a dedicated IT team, can manage an IP-PBX system on-site.
As well, a bigger business might gain more from implementing a robust suite of UC features in its phone system such as instant chat, Web conferencing, voicemail-to-email, etc. A medium sized business, with a staff of on-the-go sales representatives can benefit from tools such as these as they can access important messages and receive quick updates from colleagues even when they are not physically in the office.
Implementing your phone system the right way is more important than how fast you get it done. Focus on choosing the solutions that work best for your unique business needs.